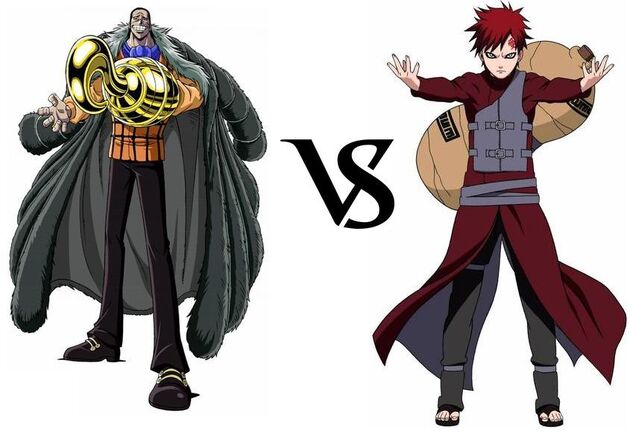 Participants
Edit
Crocodile
Edit
Abilities
Edit
Suna Ningen:
=====Desert Spada=====
=====Desert Girasole=====
=====Desert Encierro=====
=====Barchan=====
=====Ground Death=====
=====Sables: Pesado=====
Poison Hook
Expert in Hand to Hand Combat
Abilities
Edit
Can manipulate sand and the old jinchuuriki of Shukaku.

Jutsu:
Air Sand Protective Wall
Armour of Sand
Concealed Sand Picture Cat
Desert Layered Imperial Funeral Seal
Desert Suspension
Desert Wave
Desert: Hand
Feigning Sleep Technique
Monstrous Sand Arm
Prison Sand Burial
Quicksand Waterfall Flow
Sand Binding Coffin
Sand Binding Prison
Sand Bullet (Anime only)
Sand Clone
Sand Drizzle
Sand Hail
Sand Pillar (Anime only)
Sand Shuriken
Sand Waterfall Funeral
Sand Waterfall Imperial Funeral
Shield of Sand
Successive Shots Sand Drizzle
Third Eye
Ultimately Hard Absolute Attack: Spear of Shukaku (Anime only)
Ultimately Hard Absolute Defence: Shield of Shukaku
Wind Release: Great Breakthrough
Wind Release: Infinite Sand Cloud — Great Breakthrough
Wind Release: Sand Scattering Bullets
First Scenario
Edit
1. No restrictions
Second Scenario
Edit
2. Speed and power equalized
Third Scenario
Edit
4. Knowledge & Prep Time
Fourth Scenario
Edit
5. No power or abilites
Fifth Scenario
Edit
5. Bloodlust
Who do you think would win?